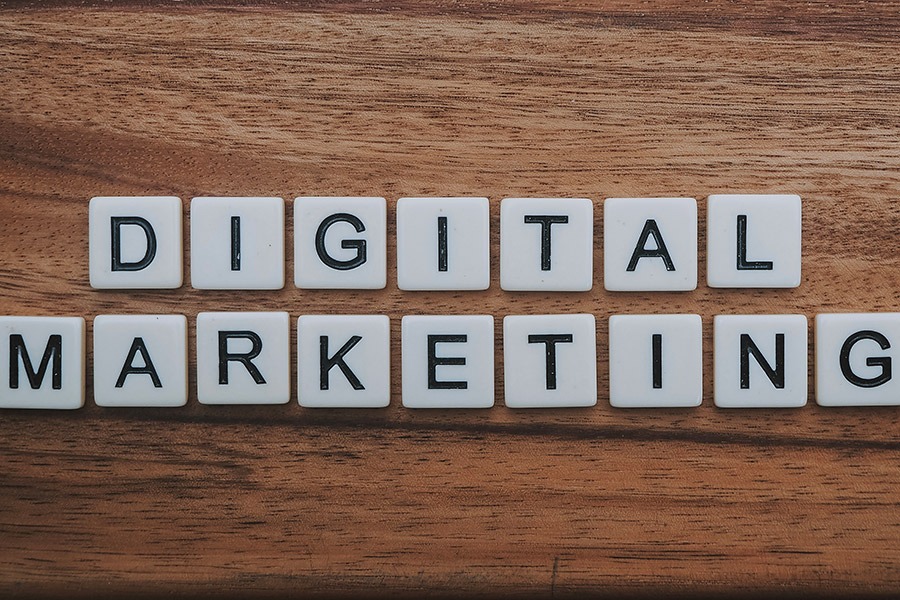 It's a new year and a new day.
If you want your business to succeed and compete with the best and the brightest around, it means fighting for attention and customers. This means learning the marketing tips that will serve you best.
Digital marketing is something that every business owner needs to grasp, particularly if you want 2019 to be the best year ever for your company.
So how do you do your best digital marketing in today's landscape?
Start with these suggestions so that you get the most out of your marketing.
1. Let Your Voice Be Heard -- Start a Podcast
When thinking about digital marketing tips in 2019, you need to be always creating a personal connection with your audience.
Nothing creates a personal connection like allowing people to actually hear your voice on a regular basis.
In the same way that radio was popular a decade ago, people are "gathering" around podcasts day-by-day and week-by-week from people and brands they enjoy the most.
You are leaving lots of money on the table today if you do not have an active podcast.
It doesn't even have to be anything elaborate. Simply think about your message and what you enjoy talking about. Have a few guests and topics and share this information on a regular basis.
The more work that you put into your podcast on the front end, the more subscribers and followers you will eventually get.
Make the podcast free and it will bring in lots of traffic and notoriety to the messages you are trying to get across.
2. Get Ready For Your Closeup -- Master the Use of Photo and Video
People love multimedia today, so give the people what they want.
Take the time to invest in great cameras that take excellent photos and videos.
This way, you are able to communicate with your public and tell stories in different ways. Multimedia content is easily shareable, which will also help you gain traction around the web.
Make sure to use excellent tags and keywords to truly game some attention to your brand.
3. Tell Your Story -- Create a Blog That Informs and Touches Hearts
The best way to really get attention in this day and age is to have a blog.
Contrary to what some believe, blogs are very much alive and well and here to stay.
In fact, people are visiting blogs more than news sites in many cases and trusting the blog authors that they follow.
When you have a blog that is filled with excellent content, people will feel like you are a part of their life and will check for your content on a daily or weekly basis. Make sure that you are writing blog posts that are long form and very informative and engaging.
4. Build a Website That Matters
Without question, website design is still one of the most important components to increase your conversions.
When your website is attractive, fashionable and concise, people will extract information and use it accordingly. Today, people are drawn to websites that are more minimalist and not bogged down with clutter.
Above all, be sure that your website is mobile optimized because this is how people are preferring to browse the web today. Team up with a great web designer and you will always get the best results from your website.
5. Grow That E-Mail List and Use It Religiously
Expect e-mail marketing to be one of the most important trends and practices in 2019.
When your audience trusts you with their email addresses, you have really struck gold. Be a good steward over these email addresses by providing them excellent content to their box every week.
Use the best email marketing platform so that you are not cluttering people's mailboxes and so that you are targeting the best parts of your list. Give them Something free in exchange for their email address subscription to make it worth everyone's time.
6. Have a Mind For the Future -- Make Use of Artificial Intelligence (AI)
Artificial Intelligence (AI) is the future. In fact, AI-based startups have grown by 14 times over the past couple of decades.
There are lots of ways you can use AI to analyze your public and provide them with customer service. For instance, you can use chatbots that take in their info and help them with common questions.
This way, you can address issues outside of office hours and won't have to overburden your staff in the process. You can expect artificial intelligence to become the norm in the coming years, so it is important to jump on this technology now.
7. Never, Ever Forget About Search Engine Optimization (SEO)
No matter how advanced we get, SEO remains one of the most important forms of digital marketing.
So when you reach out to a marketer and web designer, be sure that they are also skilled at search engine optimization. This helps you get more traction to your site and makes it easier for customers to find your business.
Use These Marketing Tips For the Betterment of Your Company and Brand
When you use these marketing tips, you're guaranteed to find success in 2019.
Digital marketing will be your bread and butter when you want to thrive and find new business. Put these tips to use and you can create amazing change in your company as a whole.
You get back what you put into your brand. Let us explain our services so that we can take your digital marketing to the next level.
‍