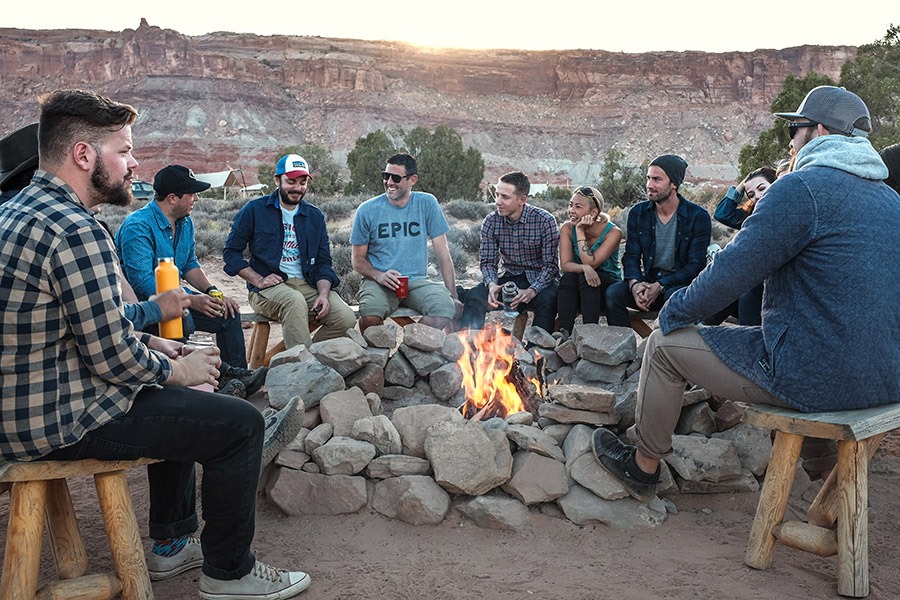 Do you remember all those times your mom said, "If your friends jumped off a bridge, would you?" This often happened after you wanted to do something because your friends liked it or you heard it was fun.
This is social proof. It's the new digital version of word-of-mouth.
It's the concept that because other people trust and enjoy it, you should too. By showing customers that you're a trusted business, you attract them.
It's magnetic marketing at its finest. You want people to believe you're the best because everyone else believes you're the best.
The many methods of social proof have their strengths for bringing people to your site. You've heard of at least a few of them, but you didn't realize they fell into this category. Here is a small overview of social proof and seven ways social proof is the key to success.
Types of Social Proof for E-commerce Sites
Businesses have many ways to invest in digital marketing. It improves traffic and conversions to their e-commerce site. Social proof encompasses several of these concepts. Here are the five most common social proof concepts.
Celebrity Endorsements
People like to follow celebrities. How many people have worn clothing or makeup because they saw it on their favorite celebrity? Celebrities and other influencers have followings that listen to their every word.
Expert Authority
When an expert says your product is the best, it has credence and power that other people don't have.
Your Customers
When your customers rave about your product, they have the benefit of experience. They've tried your product, as well as others, and felt yours was the best.
Sheer Volume
There are few things more impressive than knowing millions of people trust your product. Showing the number of people who have purchased your products, you increase trust and commitment.
Unpaid Testimonials Are Magnetic Marketing Gold
A customer is someone without a stake in your company. They're unbiased and giving their opinion at your request.
It's a good habit to collect testimonials from customers and sprinkle them throughout your site.
You can place testimonials about specific products. This shows potential buyers that people had positive things to say about the product.
Reviews Are Not Testimonials
Reviews are another way social proof validates your company and products. A review is something placed on a third-party site such as Yelp or Facebook. You own testimonials.
Reviews are more powerful and good social validators because the customer chose to make a statement voluntarily. It can be positive or negative about your business. There are programs available that take real-time social proof information and place them on your site.
People trust third party reviews like they're told from a close friend. The biggest downside of reviews and ratings is they can be negative. You can help turn a negative review into a positive by how you respond to it.
Yes, You Need Some Stinking Badges
Have you ever walked into a store, and it impressed you that they were a donor to a charity or member of the local chamber of commerce? This is a good social influence example. Digital badges have the same effect.
When you place badges from the Better Business Bureau, contests you've won and other accomplishments, it says people trust you. It says you have built a reputation and belong to organizations in your niche. You won contests for your services.
You can also use logos from companies you work with and badges for security. The badges tend to be brightly colored, so they're easily seen and are a focal point for the website.
Influencer Endorsements Build Your Brand
When someone like Kim Kardashian tweets about a product, millions of people see it. She's an influencer. We talked before about celebrity endorsements, but how do you get them?
Influencers come in every shape and size. Kardashian has millions of followers and a tweet from her costs a lot of money. There are influencers all along the spectrum and in every niche. Seek them out, and see if they'll endorse your product.
There are many ways to get an influencer interested. You can pay them for an endorsement, but a sponsored endorsement lacks credibility. You can send them the product and ask for a review on their site, but keep in mind the review can be positive or negative.
Tests and Certification
You're educated in your business niche or received various certifications. Don't be afraid to put them on your site. Once again, people see these, and they build trust. Are you a Google partner? Do you have certifications or test results from within your niche?
The more tests and certifications you have, the more trust you build with potential clients. They should be front and center on your website or linked to a special page.
Subscriber Counts Show People Want Your Information
When a person subscribes to your newsletter, it shows the value of your information. They want to continue receiving it. They gave you personal information.
If you have a high subscriber count, then show it to your web traffic. Create a graphic that touts the subscriber count. It builds trust and attracts people to your newsletter. If so many people subscribe to it, then it must be good.
Customers Love Media Coverage
Was your business part of a major positive news story? Did your corporate social responsibility garner attention in local or national media?
The media can't be bought. They don't write stories because you're the highest bidder.
If news agencies wrote about you or reviewed your products, then show their logos on your site along with a link to the article. Media stories have a high value for trust and authority.
Once again, customers trust your company or product because it's been a part of a media story.
The Proof Marketing is in the Pudding
Businesses use these methods of social proof every day with great success. It creates brand ambassadors that continue to create buzz and grow your brand.
If you would like more information about social proof and how you can have real-time social proof on your site, then visit our website today.
‍