An Announcement is a notification type that displays static text usually containing some sort of message or call to action. Use Announcements to send custom messages to visitors of your site.
To configure an Announcement notification, click the Create Notification button within your campaign.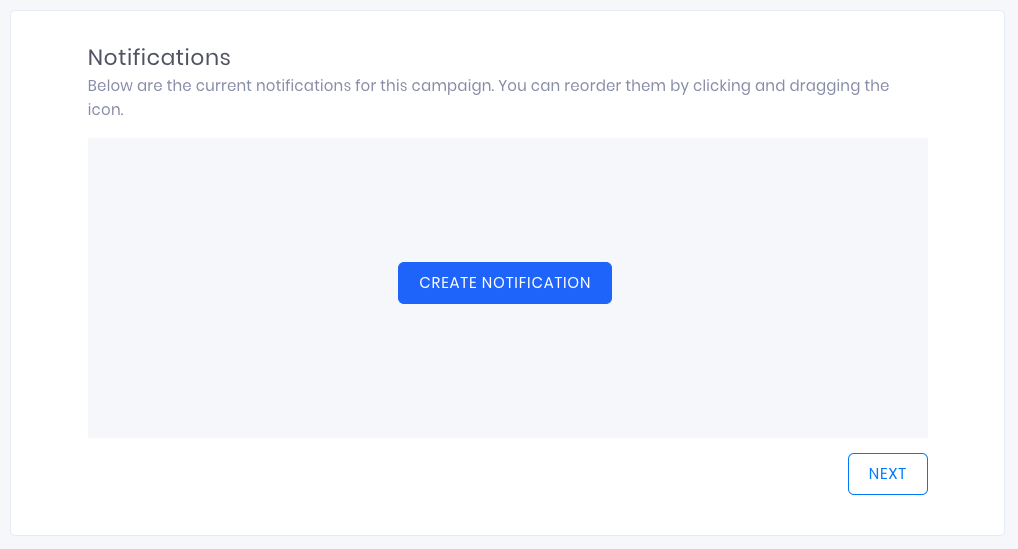 Give your notification a name.
Select Announcements from the Notification Type box.
Click Create.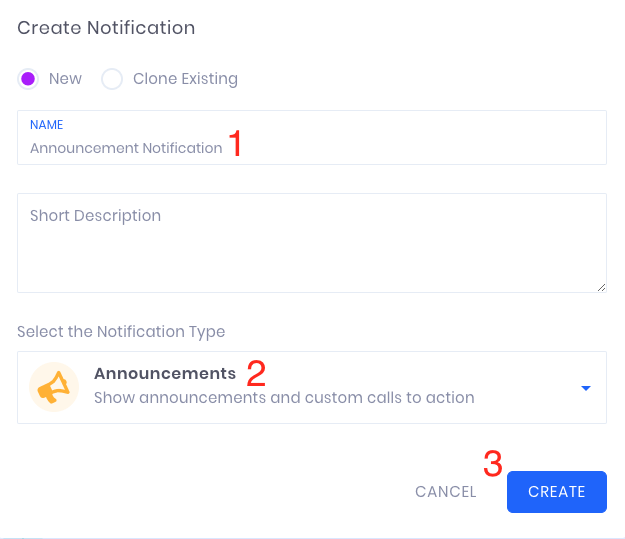 On the Design tab you can customize the look and feel of your notification. Learn more about what each of the design settings do here.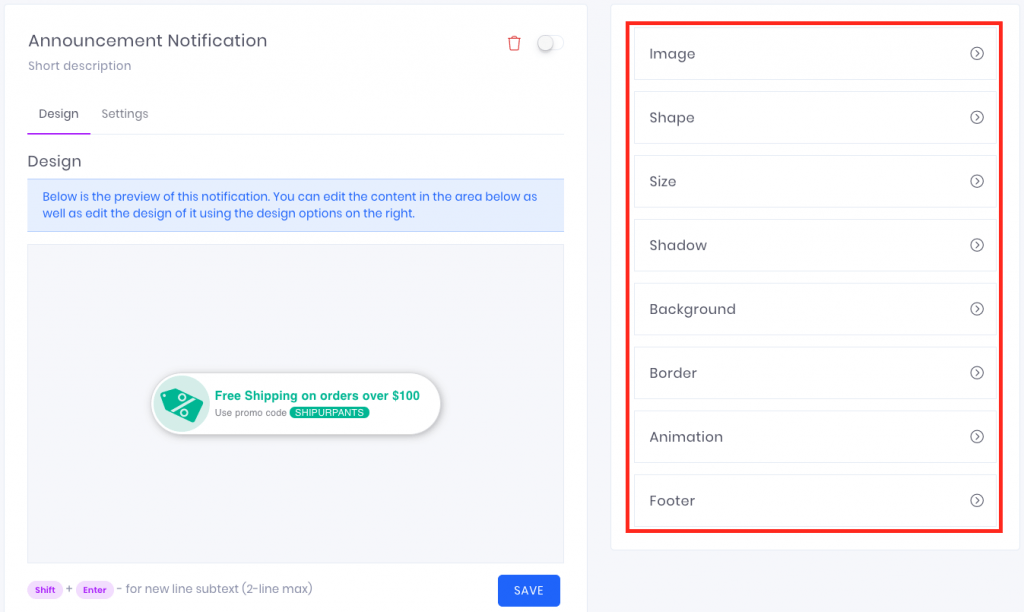 Once you are done making changes to the appearance of your notification, click Save.
Go to the Settings tab.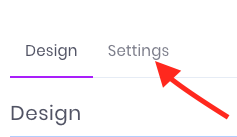 Here you can set the amount of time you would like your Announcement notification to display for. Between 4 and 120 seconds.

This overwrites the display duration set on the Options page of the Campaign
Once you have configured these settings, toggle your new Announcement notification to Activate.

Congratulations! You have configured an Announcement Notification to display in your campaign.
Don't forget to republish you campaign!