A streak is a notification type that displays real actions taken by real people. Conversions might include an optin for a newsletter, a lead magnet download, a webinar registration, a booked appointment or a purchase. Conversion notifications contain an image and usually some personally identifiable information like first name and location.
To configure a streak notification, click the Create Notification button within your campaign.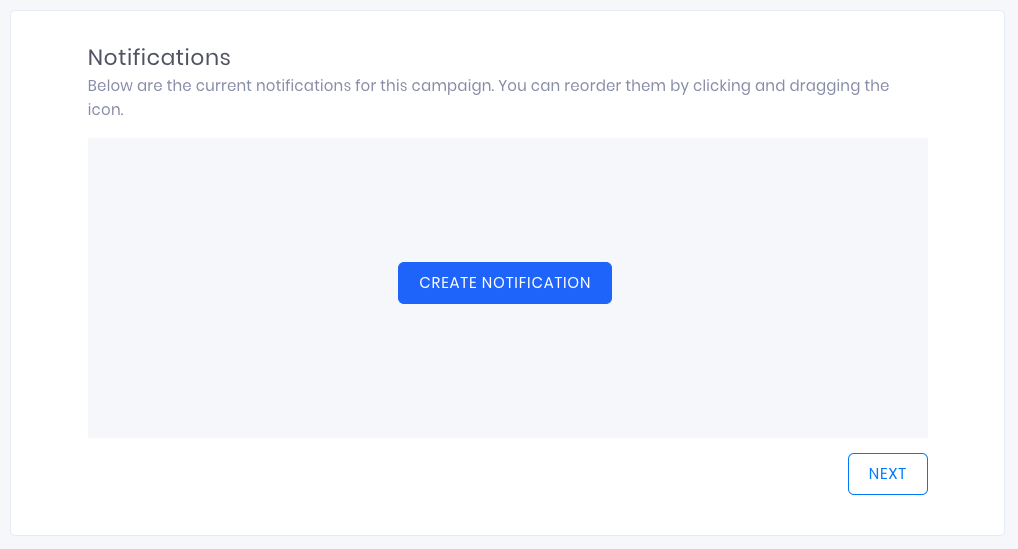 Give your notification a name.
Select Streak from the Notification Type box.
Click Create.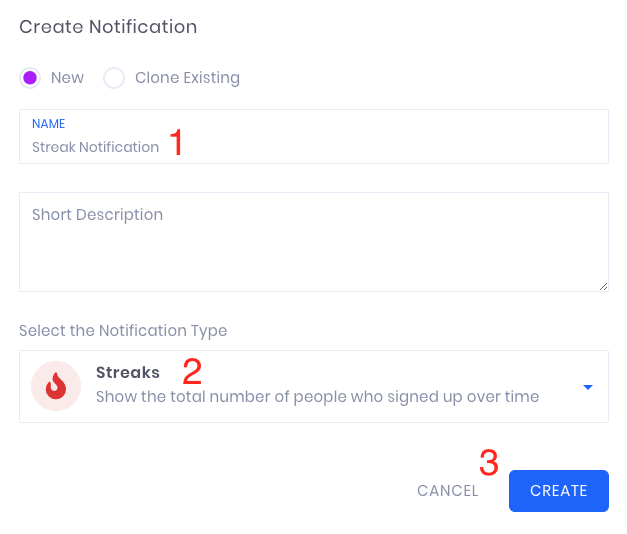 Connect a source to your notification by clicking the CONNECT A SOURCE button and creating a new source or selecting an existing one. You can learn more about how to create a source here.
Once you have connected a source, click the Design tab.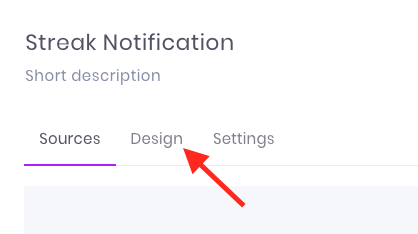 Here you can customize the look and feel of your notification. Learn more about what each of the design settings do here.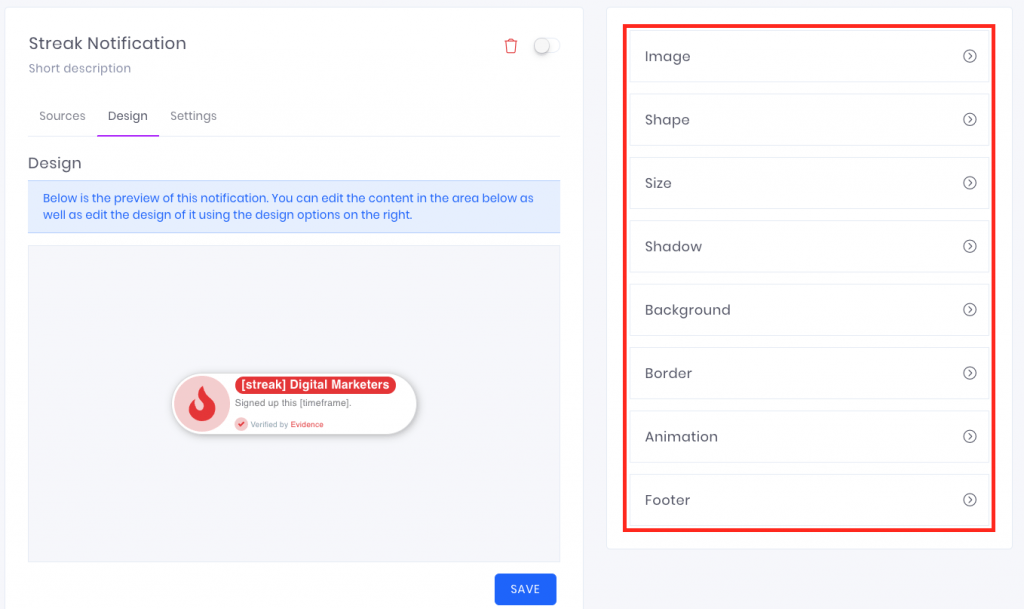 On the default notification itself, you can see our merge field for "[streak]" and "[timeframe]".
[streak] - The merge field that places the count of the Events we have received from your source.
[timeframe] - The time frame that gets merged in is based on what you have configured in the Settings tab.

Click the Settings tab.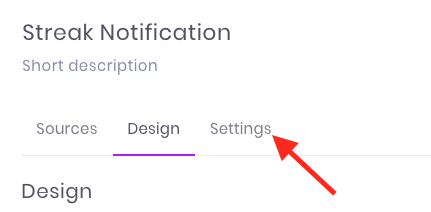 Set the minimum number of conversions (events that come from your source) that allow the Streak notification to be displayed. This can be between 2 and 100.

Set the streak timeframe. This will be the time frame that we count conversions, as well as the word we display in the [timeframe] merge field.

Once you have configured these settings, toggle your new Streak notification to Activate.

Congratulations! You have configured a Streak Notification to display in your campaign.
Don't forget to republish you campaign!