If Evidence is not able to distinguish one form on your page from another, you can add Data or Class attributes between the <form> tag of your form on the site.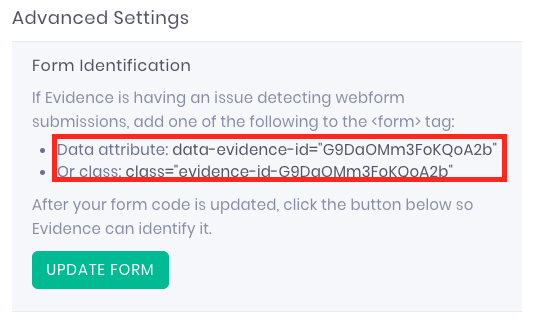 Paste the Data or Class attribute provided in your Form Source in the space below.


OR

Click Update Form so that Evidence can pull in the new Data or Class attribute in order to distinguish it from another form on the page.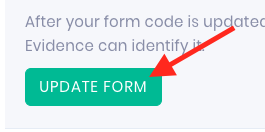 Click Publish at the bottom of the Source.