Step 1: Install the Pixel
A) Copy the pixel
Follow this article to copy your Evidence Pixel.
B) Paste the pixel code into your PageWiz account
Log into your PageWiz account and select a page.
Under Scripts & Styles, select "Scripts".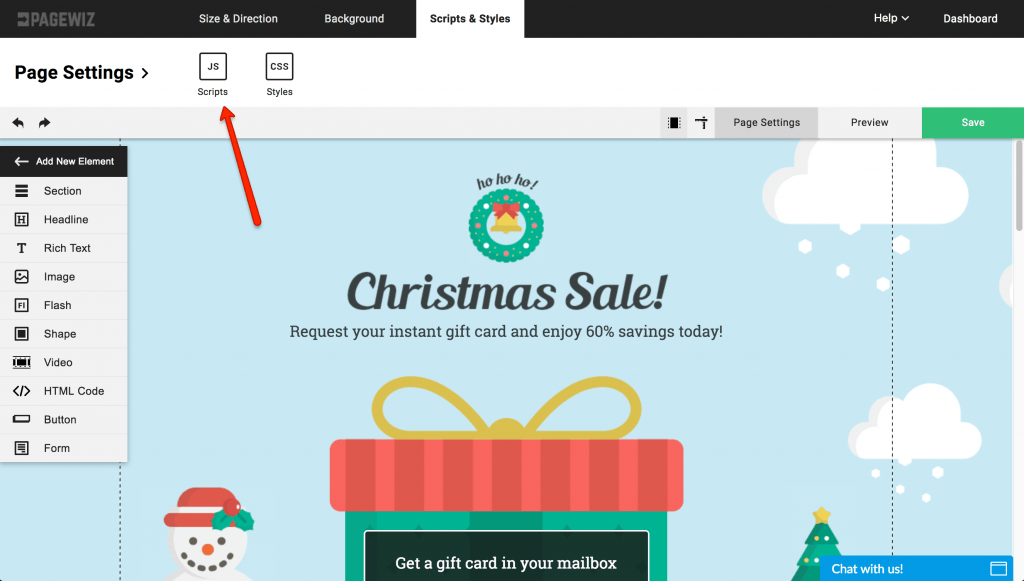 Select "Add New Script".
Select "Head" from the "Script Location" dropdown.
Give your script a name.
Paste your Evidence pixel in the "Your code" box.
Click "Apply".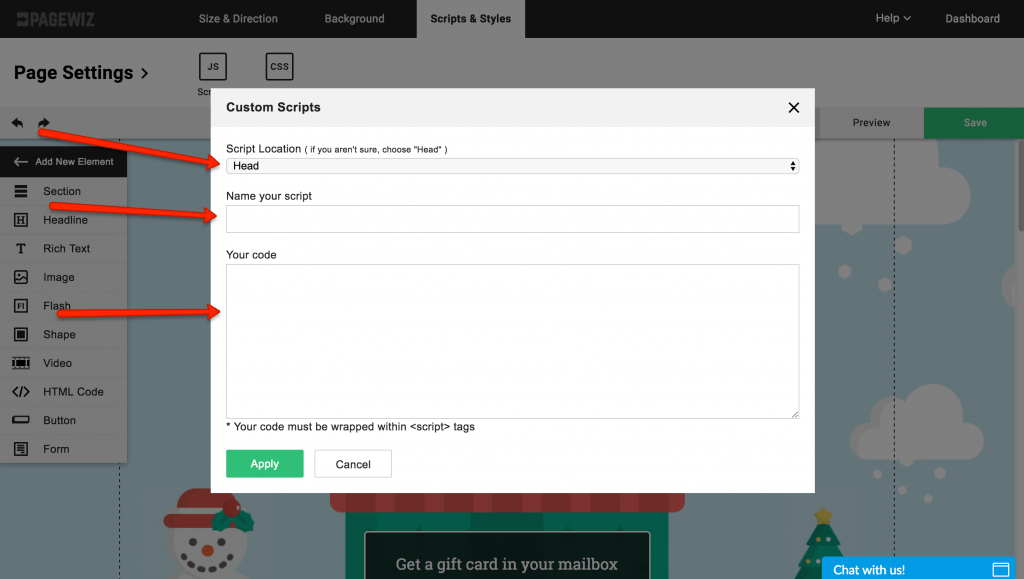 Click "Save".
All done! Evidence notifications are now able to be displayed on your PageWiz page.