Step 1: Create a Source
Log in to Evidence and click Sources.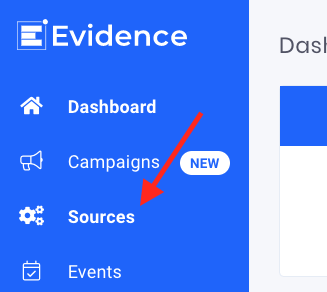 Click the "+" icon.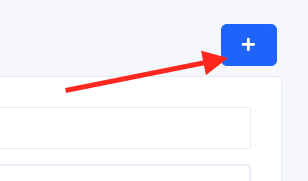 Name your source WP Fluent Forms (additionally you can add a secondary identifier if you have more than one WP Fluent Form) and select "Web Form Submission" as the Integration Type. Then click "Create".
On the pane that slides in from the right, paste the URL of the page that your Fluent Form is located on, then click the "Check" button. 
Important: The Evidence pixel needs to be on this page as well.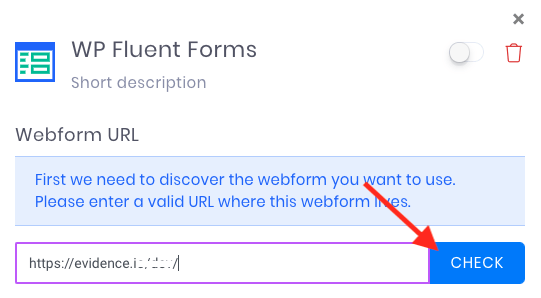 Once Evidence has identified the form on the page, it will display some of the content of the form for you to verify. Click "Confirm".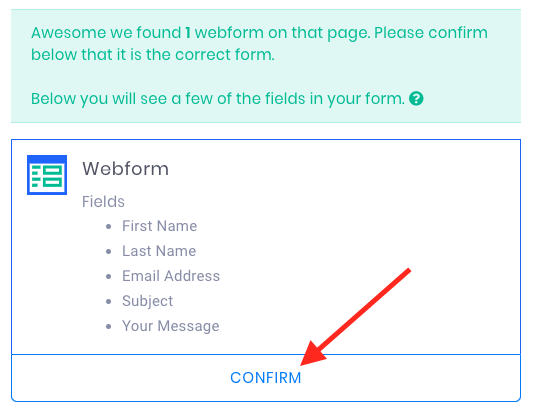 Once Evidence has found the correct form, customize the data that can be pulled from the form to display in the notification.
Follow these steps:
(1) Click "Add a field" and select the fields from the form that will need to be used later.
(2) Categorize or delete any of that fields that you have selected.
(3) Use the toggle at the top of the window to turn the source "ON"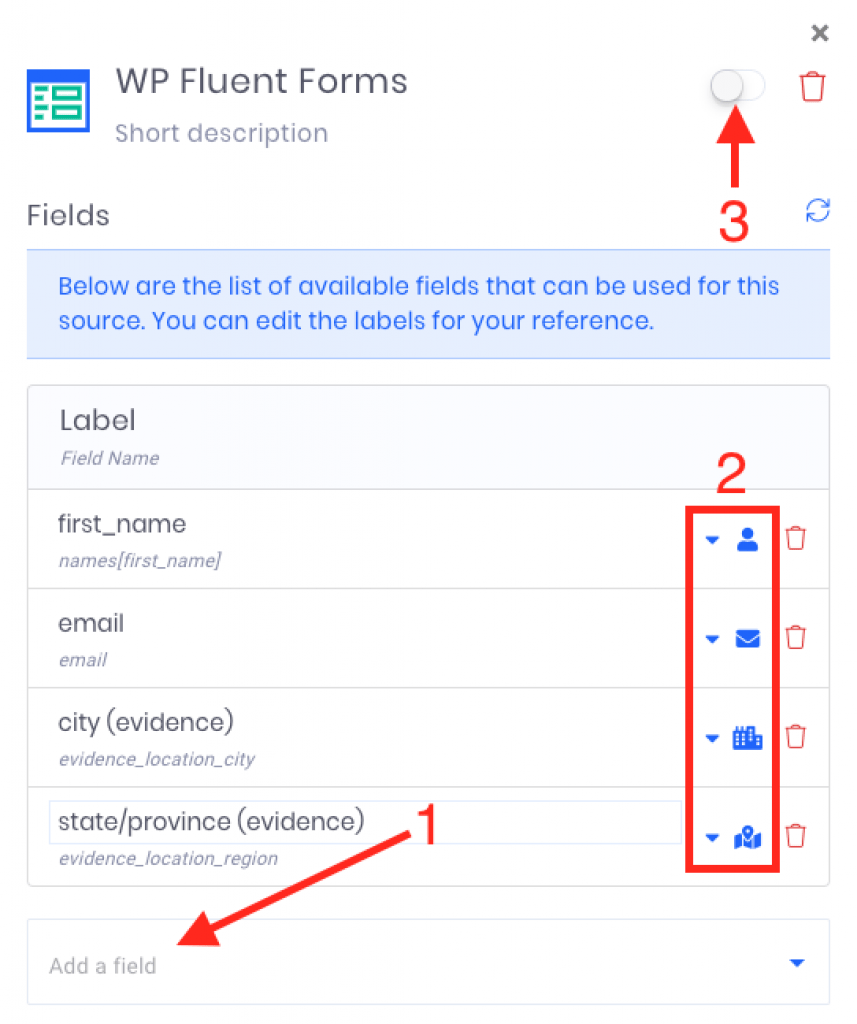 Scroll down and change the drop down under Form Submission from "Form is submitted" to "Button is clicked".
Click the refresh button.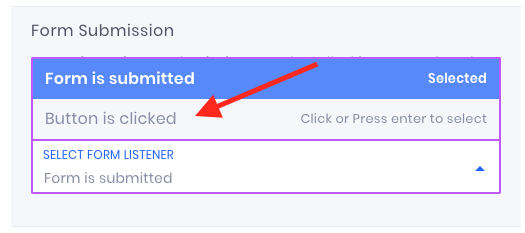 Select the correct Submit button and click Publish on the form.

Now you have successfully integrated your WP Fluent Form for use within an Evidence Notification.