This article has been broken up into two parts. Below is a link to each section.
Step 1: Launch a campaign
Section 1 – Mailchimp Webhooks
In order to integrate Mailchimp with Evidence, Mailchimp needs a "Webhook URL" to send the data to. Follow this article to learn how to create a webhook URL within Evidence to insert into Mailchimp.
Log into your Mailchimp account and click "Lists".

Click the menu on your list and select "Settings".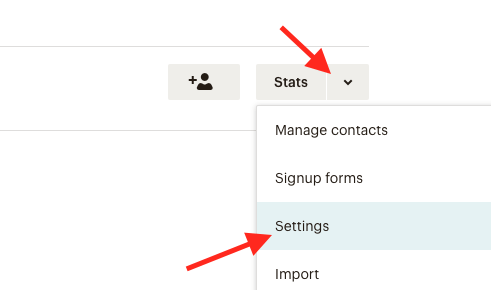 Scroll down and click "Webhooks".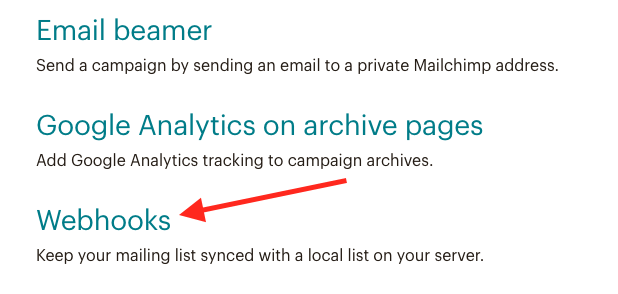 Click the "Create New Webhook" button.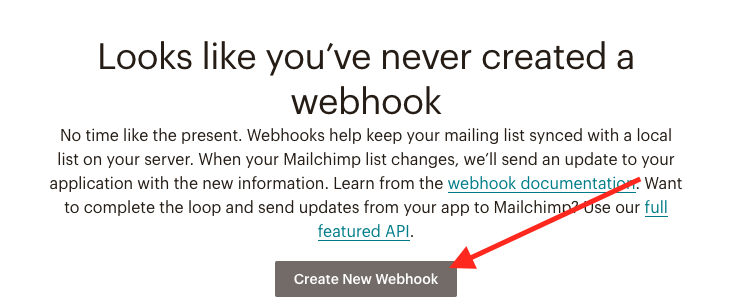 Paste the Evidence webhook URL that you created in Step 1 into the "Callback URL" box. Then check/uncheck the boxes for the updates that you want to get sent to Evidence.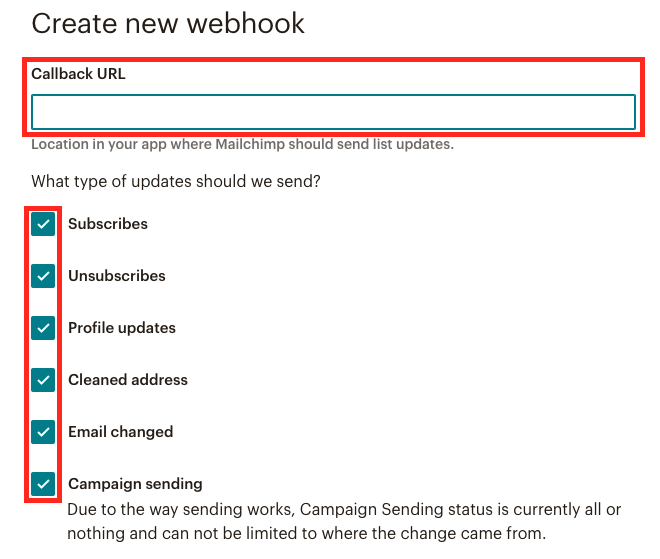 Check the "Via the API" box and click "Save".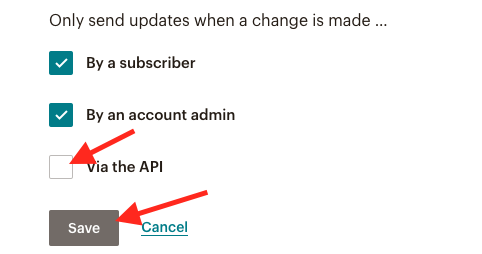 Now you will need to perform an action that triggers Mailchimp to send us a webhook. This can be any of actions that you have checked above.
Once your campaign is published, click this link to learn what to do with the Mailchimp webhook that Evidence received. 
Section 2 – Mailchimp Web Forms
First, you will want to go into the desired Campaign and Notification that you want Mailchimp connected to. Then click on the blue "Connect a Source" button.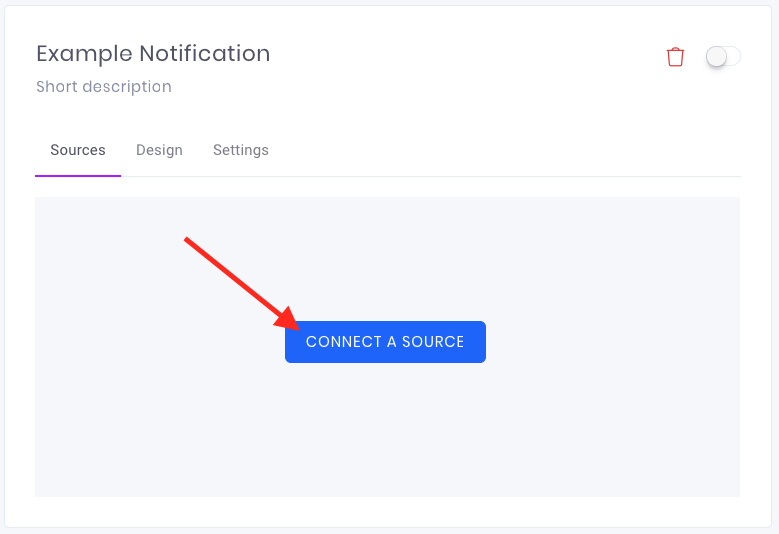 Now, name your source Mailchimp and select "Web Form Submission" as the Integration Type. Then click "Create".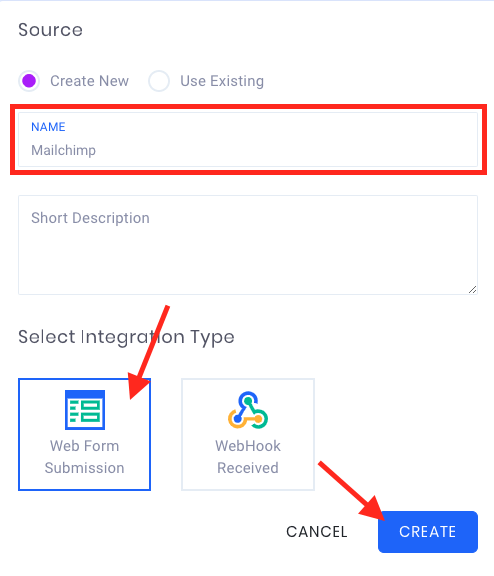 On the pane that slides in from the right, paste the URL of the page that your Mailchimp form is located on, then click the "Check" button.
Important: The Evidence pixel needs to be on this page as well.
Once Evidence has identified the form on the page, it will display some of the content of the form for you to verify. Notice that the Mailchimp logo is displayed as well. This is an indicator that Evidence found the correct form. Click "Confirm".
Once Evidence has found the correct form, customize the data that can be pulled from the form to display in the notification. Follow these steps:
(1) Click "Add a field" and select the fields from the form that will need to be used later. Best practice is to use at least the fields in the image below.
(2) Categorize or delete any of that fields that you have selected.
(3) Use the toggle at the top of the window to turn the source "ON"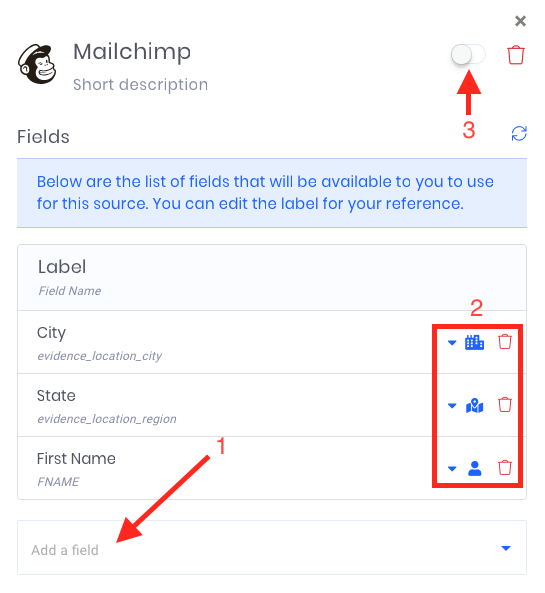 Now you have successfully integrated your Mailchimp form for use within an Evidence Notification.