Step 1: Create a Webhook URL
In order to integrate ScheduleOnce with Evidence, ScheduleOnce needs a "Webhook URL" to send the data to. Follow this article to learn how to create a webhook URL within Evidence to insert into ScheduleOnce.
Step 2: Connect to ScheduleOnce
Visit the URL below and scroll down to the Create Webhook section.
https://developers.oncehub.com/reference#create-webhook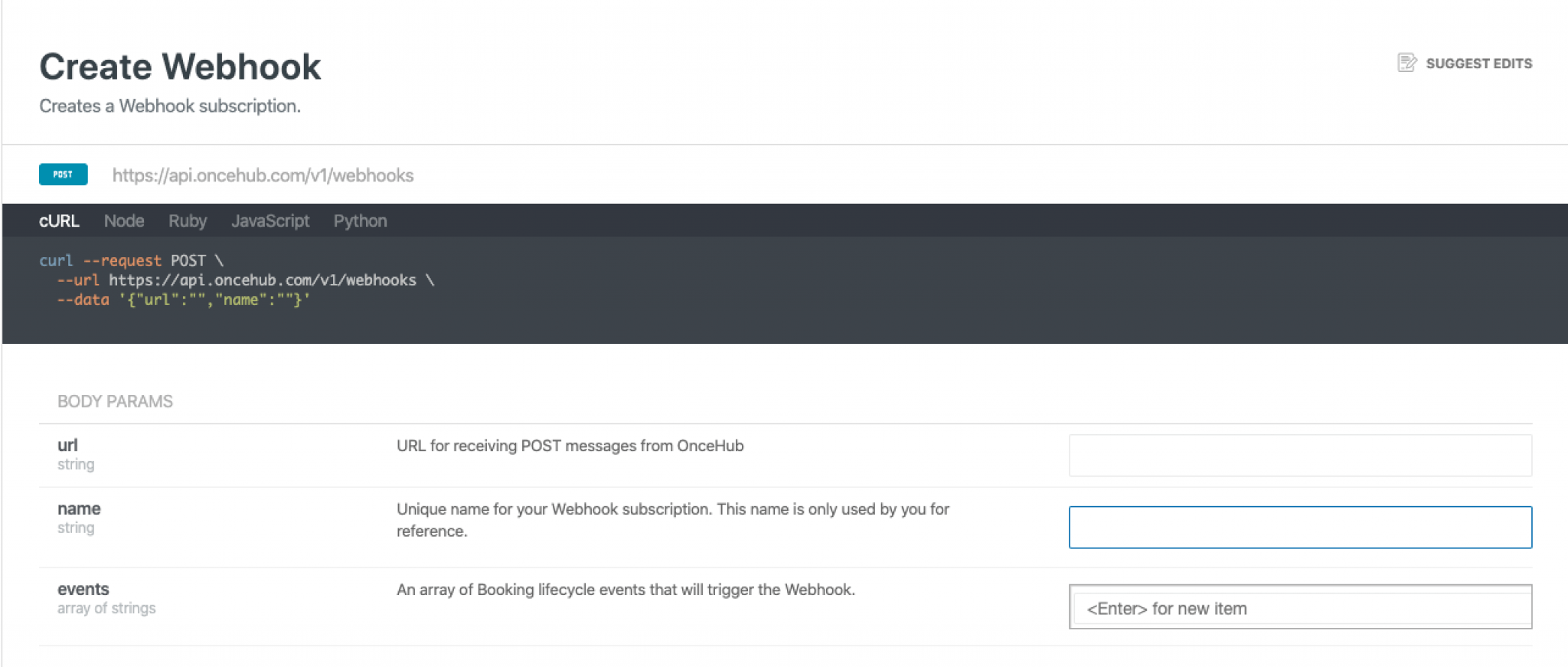 Under the BODY PARAMS section, paste the Evidence Webhook URL that you copied from Step 1 into the url box.

Name this webhook subscription "New Bookings".

Paste the text below into the events section and press enter.
booking.scheduled

Log into your ScheduleOnce account and go to Integrations.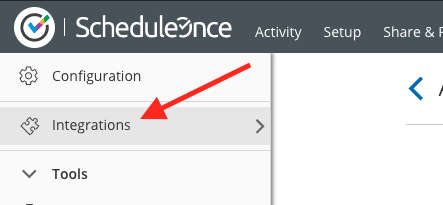 Click API integration.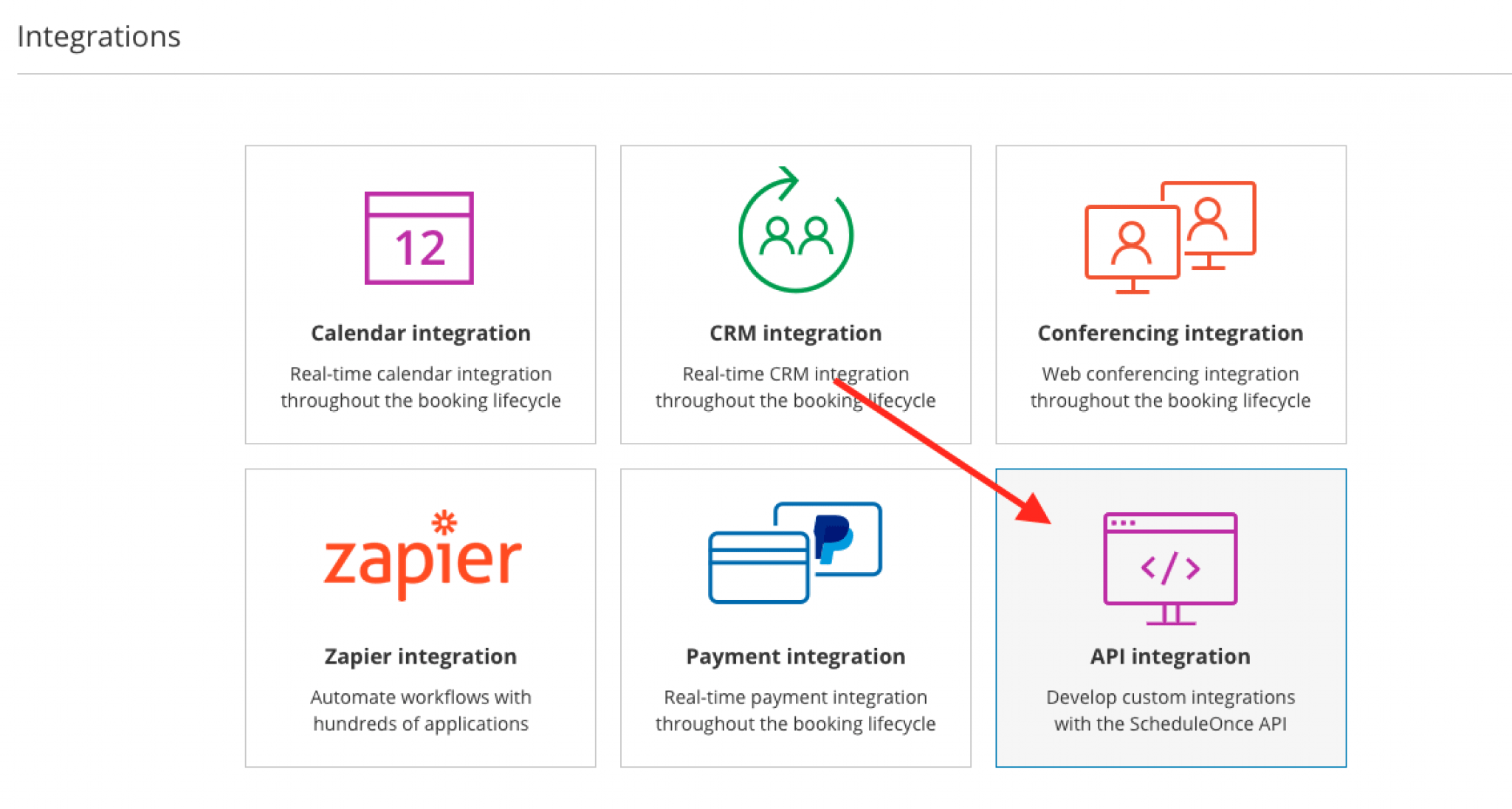 Click Copy next to your API Key.

Go back to the previous page and paste your ScheduleOnce API Key into the API-Key field of the HEADERS section and hit Enter.

Once you've done that, verify that your webhook has been created by visiting the ScheduleOnce page that contains your API Key (https://app.oncehub.com/scheduleonce/Integration-API.aspx).
Now you will need to go to your booking page and schedule a meeting with yourself. This will send a webhook from ScheduleOnce to Evidence. Once a webhook has been sent to Evidence, click this link to learn what to do with the ScheduleOnce webhook that Evidence received.