Step 1: Install the Pixel
A) Copy the pixel
Follow this article to copy your Evidence Pixel.
B) Paste the pixel code into your WordPress account
Log into your AppDrag account. Edit your project in the PageBuilder. Click +Add component and select Source Code. Then select the Javascript Source Code embedded module.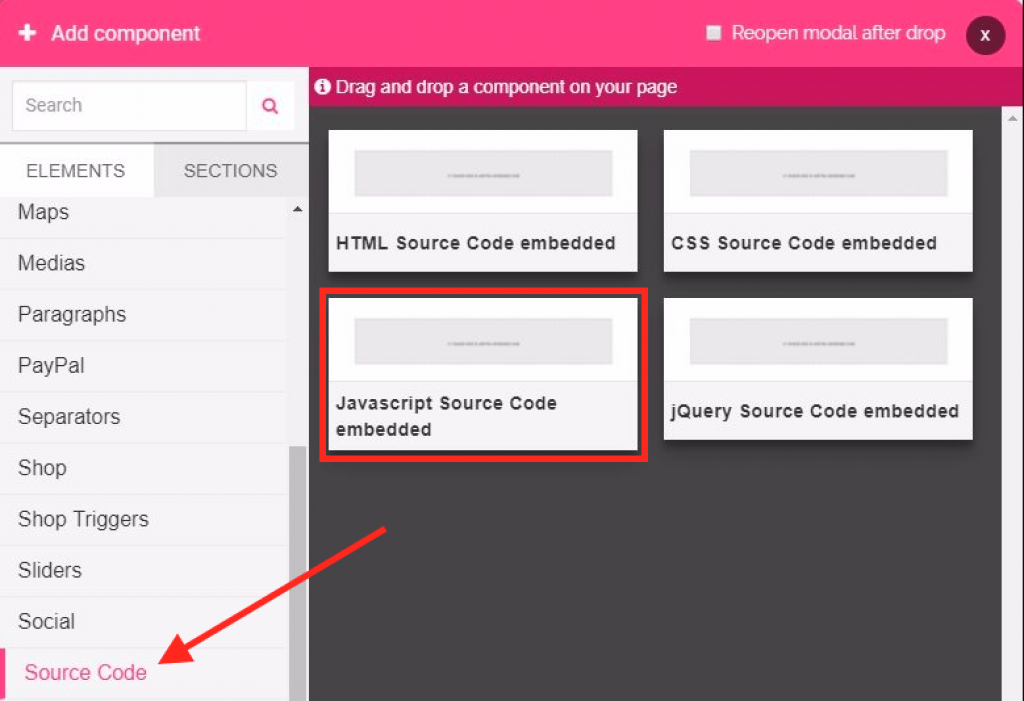 Double click to open the Source Code editor.

Paste the Evidence Pixel you copied in Step A into the code editor. Click Save and close and publish your website.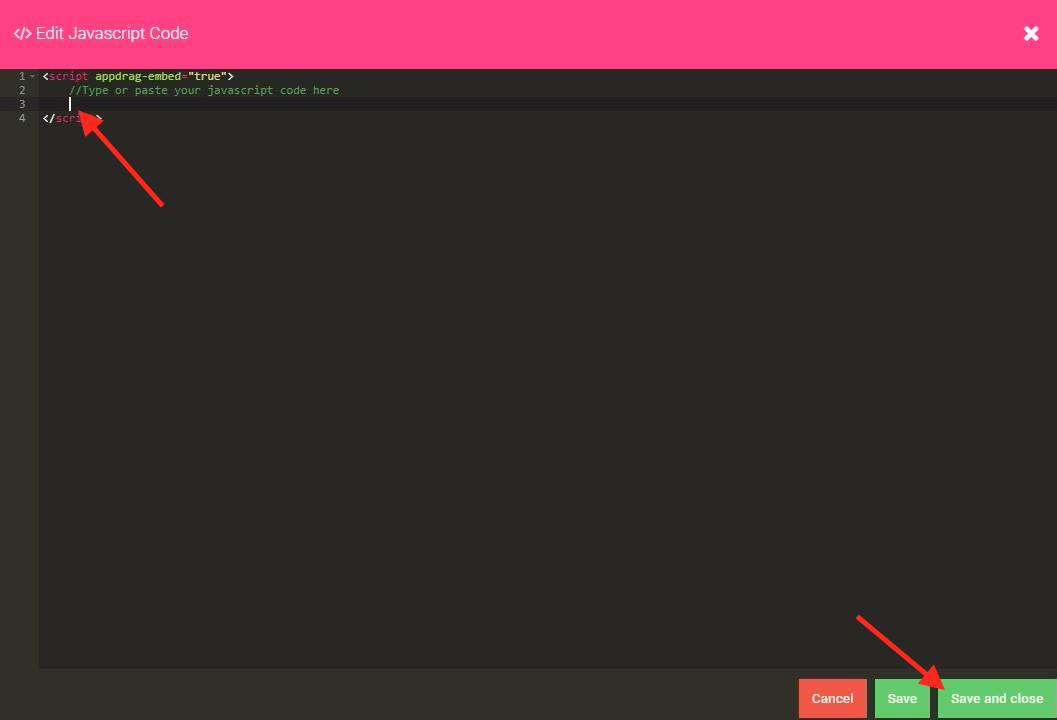 All done! Evidence notifications are now able to be displayed on your AppDrag site.