Step 1: Create a Webhook URL
In order to integrate Gravity Forms with Evidence, Gravity Forms needs a "Webhook URL" to send the data to. Follow this article to learn how to create a webhook URL within Evidence to insert into Gravity Forms.
Step 2: Connect to Gravity Forms
Log in to WordPress and go to your Gravity Forms form page.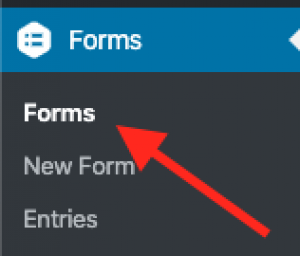 Click into the form that you are wanting to integrate.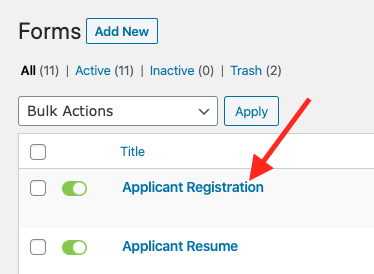 Under Settings, click Webhooks.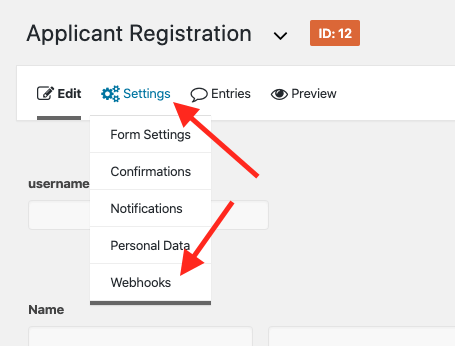 Click Add New.

Give your webhook feed a Name. This is just for your reference, so it can be anything you want.
Paste the Evidence Webhook URL that you created in Step 1.
Make sure that POST is selected as the Request Method.
Make sure the JSON is selected as the Request Format.
Click Select Fields
Name your field in the Key field.
Select the Gravity Forms field from the Value drop-down.
Repeat this for all fields that you will be sending to Evidence.
Click Update Settings.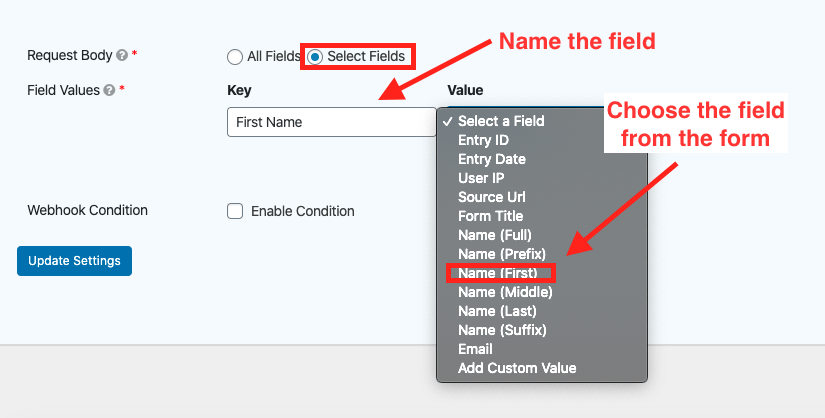 Go fill out the form that you just updated; this will send a webhook to Evidence. Once a webhook has been sent to Evidence, click this link to learn what to do with the Gravity Forms webhook that Evidence received.