Step 1: Create a Webhook
In order to integrate Magento with Evidence, Magento needs a "Webhook URL" to send the data to. Follow this article to learn how to create a webhook URL within Evidence to insert into Magento.
Step 2: Connect to Magento
Log into your Magento account and visit this page to install the Webhook App.
https://marketplace.magento.com/mageplaza-module-webhook.html
Once you've done that, visit the General Configuration section in your account, and select Webhook.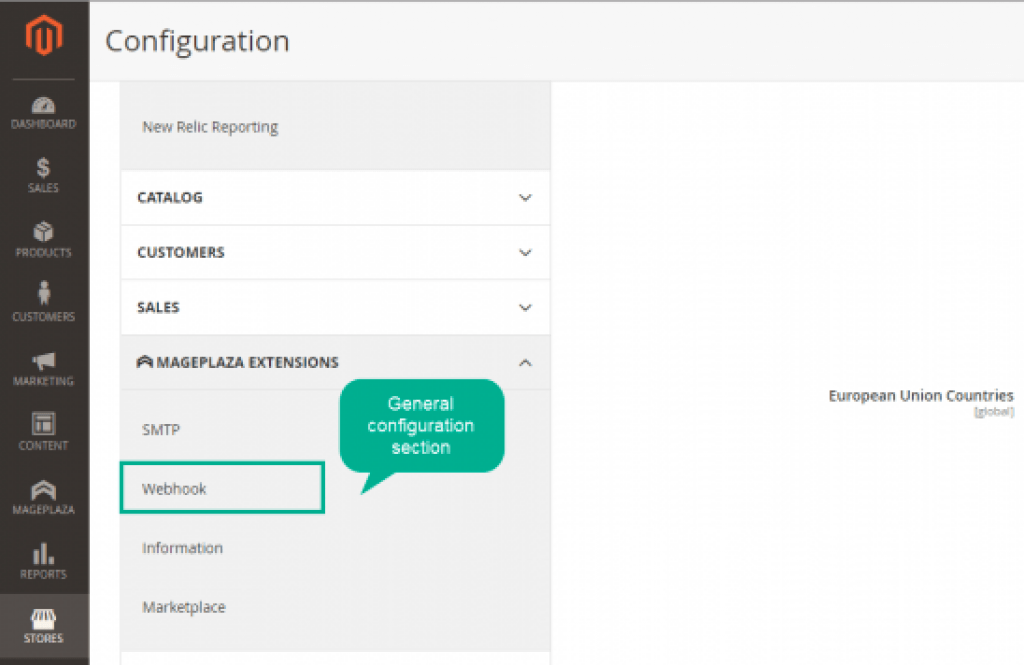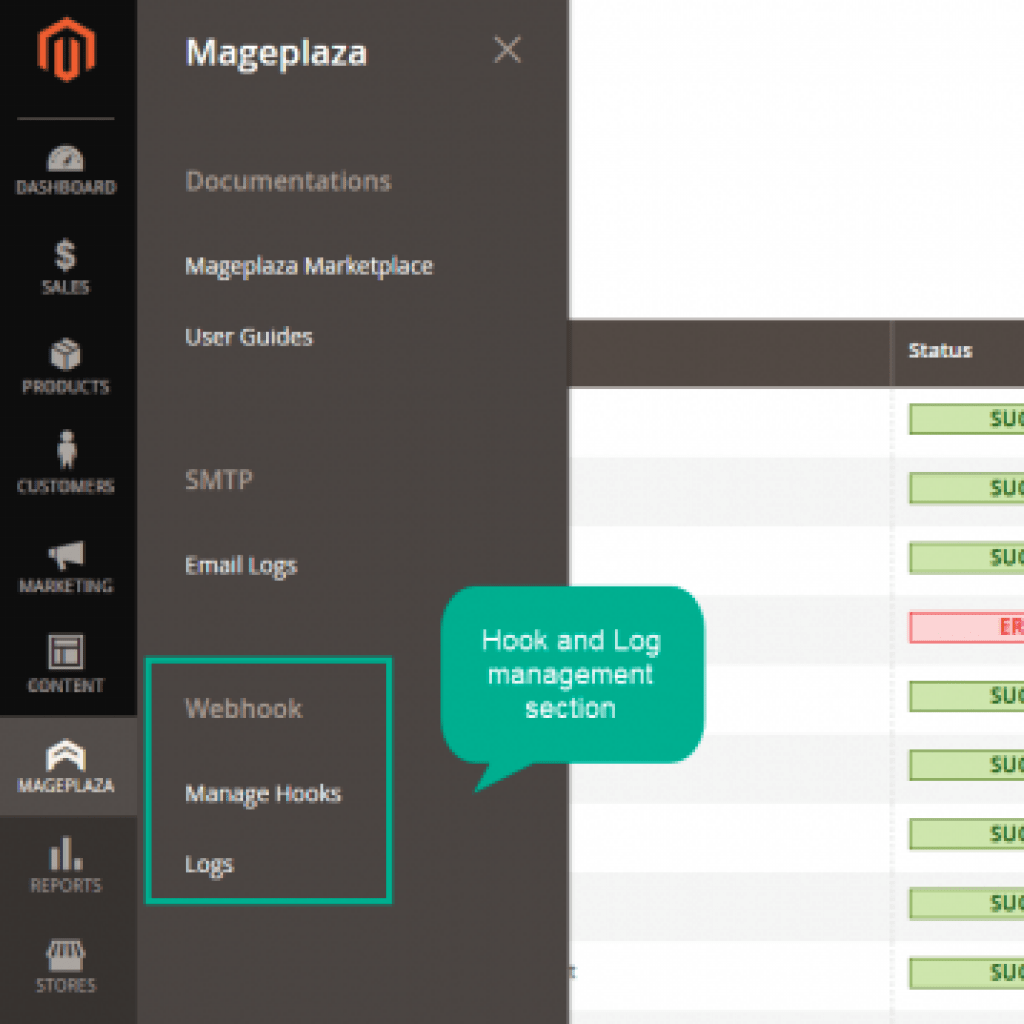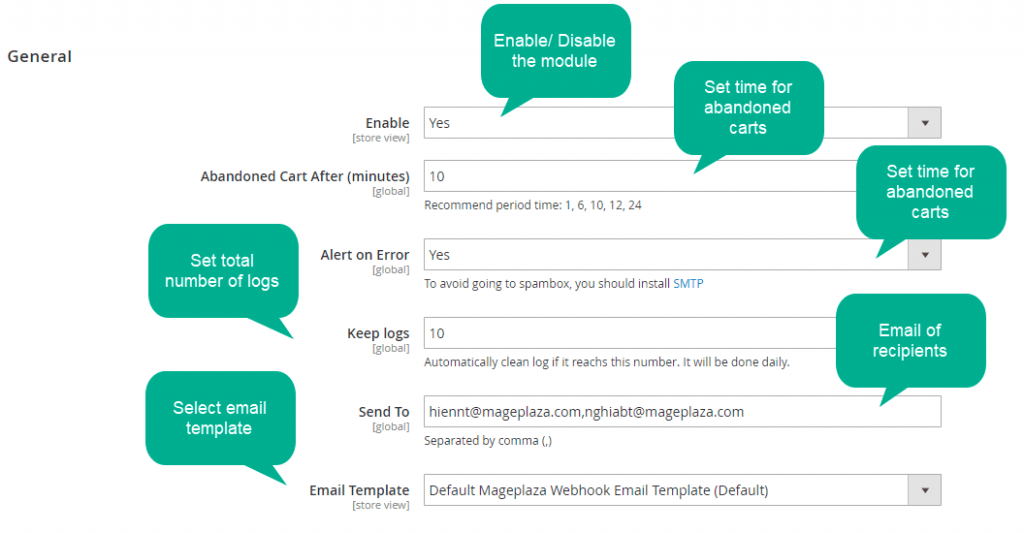 Pase the Evidence Webhook URL you created in Step 1 into the Payload URL box, and change the Method to POST.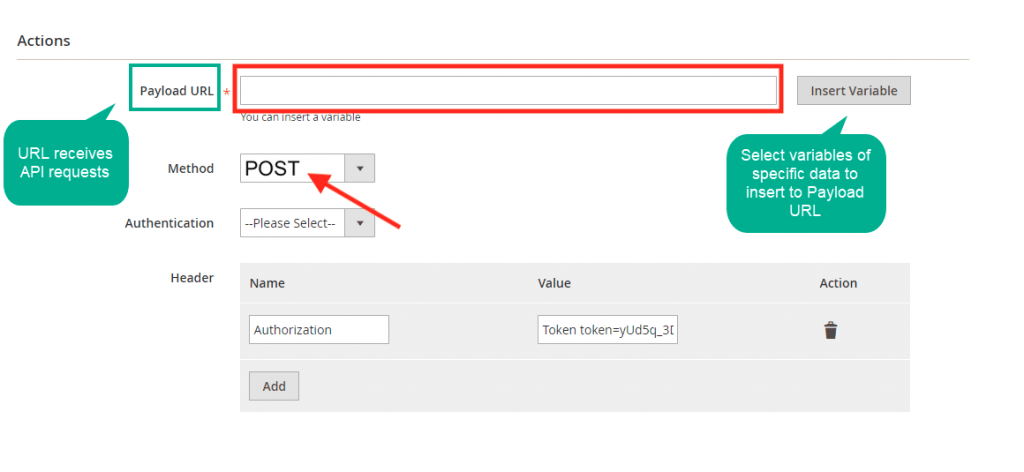 Make sure you Save your new webhook. Evidence is now waiting to receive a webhook from Magento.
Once Evidence has received the webhook, click this link to learn what to do with the Magento webhook that Evidence received.