Displaying Evidence Notifications on Shopify
Step 1: Copy your Evidence Pixel
Follow this article to copy your Evidence Pixel.
Step 2: Add your Evidence Pixel to Shopify
Log into your Shopify account and click Online Store.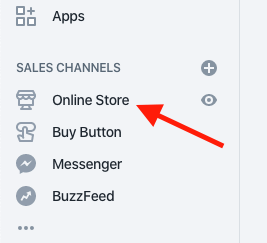 On your Theme, click Actions and select Edit Code.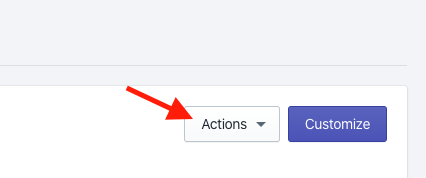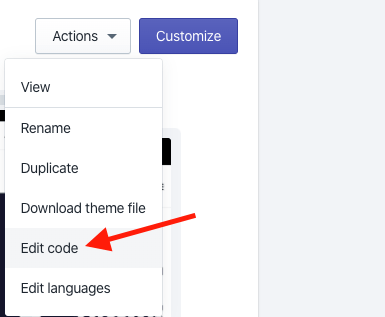 Click theme.liquid.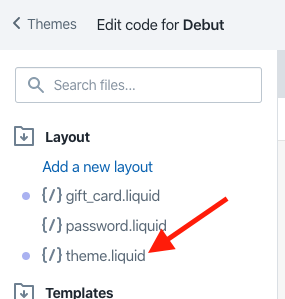 Scroll down to the bottom of the page and past the evidence script just before the </body> tag.

Click Save.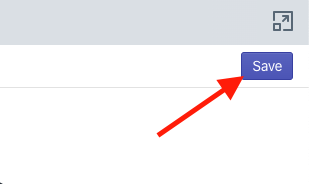 All done! Evidence notifications are now able to be displayed on your Shopify site.
Capturing Events from your Shopify Store
Step 1: Create a Webhook
In order to integrate Shopify with Evidence, Shopify needs a "Webhook URL" to send the data to. Follow this article to learn how to create a webhook URL within Evidence to insert into Shopify.
Step 2: Connect to Shopify
Log into your Shopify admin account and click "Settings" in the bottom right-hand of the screen.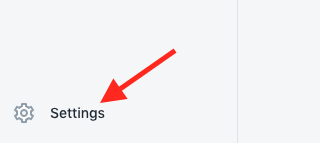 Select "Notifications".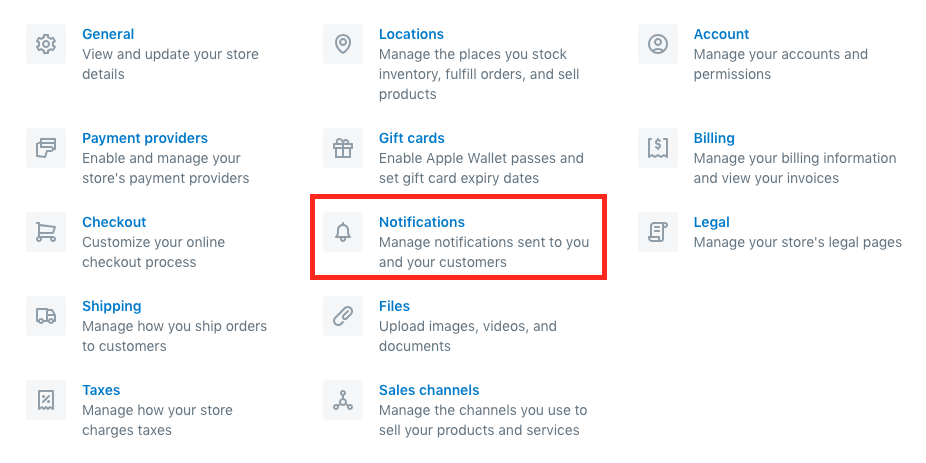 Scroll down to the "Webhooks" section, and click "Create Webhook".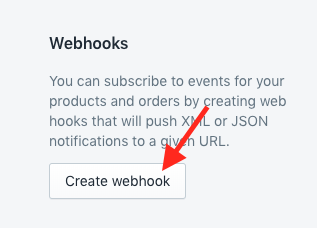 Select "Order Creation" as the Event.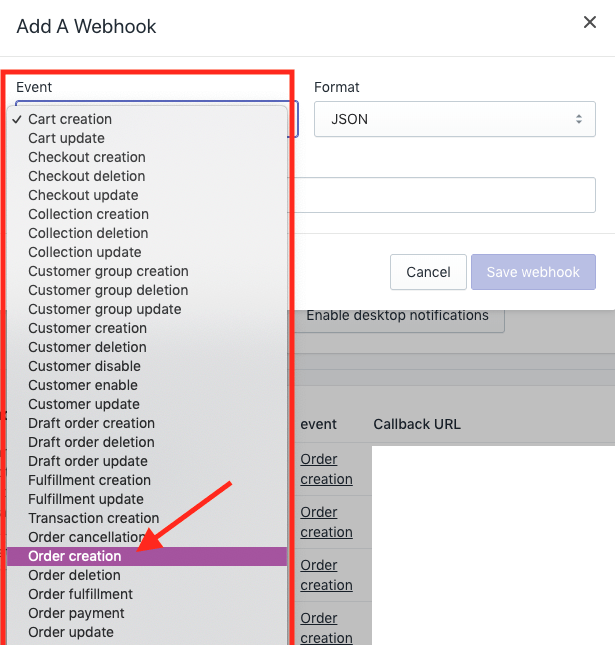 Select "JSON" as the Format.

Paste the Evidence webhook URL that you created in Step 1 into the "URL" field and click "Save webhook".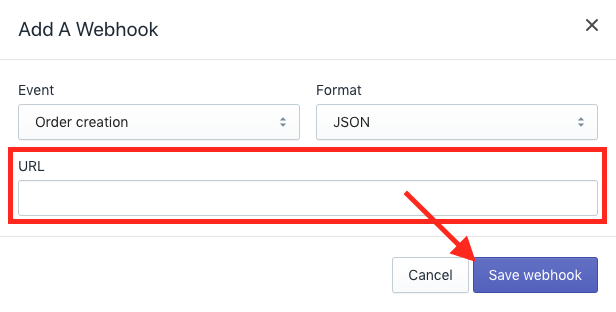 Click "Send Test Notification" on the webhook that you just created.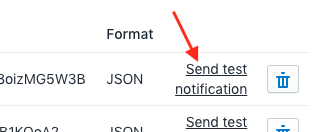 Once you have sent the test notification to Evidence, click this link to learn what to do with the Shopify webhook that Evidence received.