Step 1: Install the Pixel
A) Copy the pixel
Follow this article to copy your Evidence Pixel.
B) Paste the pixel code into your WordPress account
Log into your WordPress account and click "Plugins".
Click "Add New".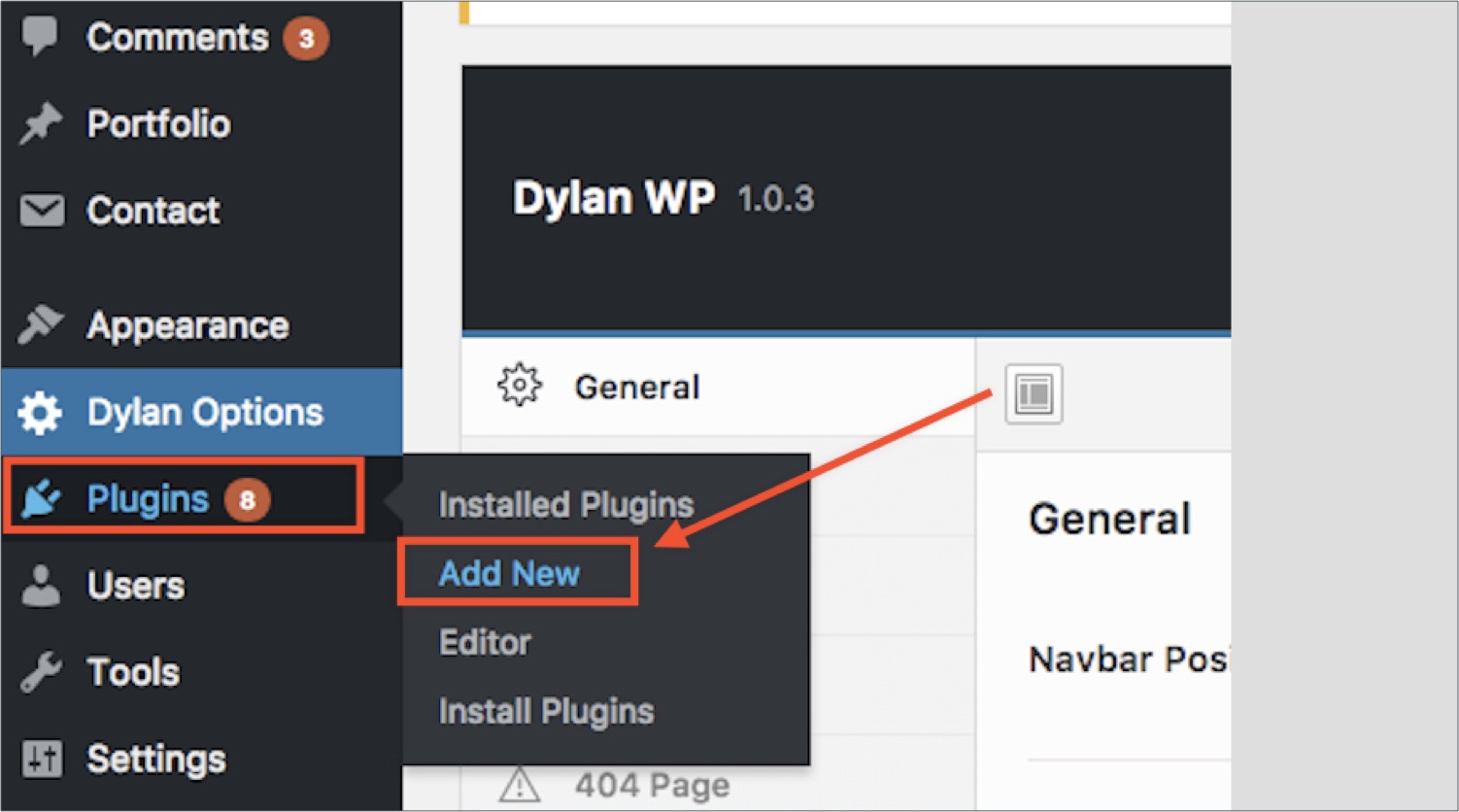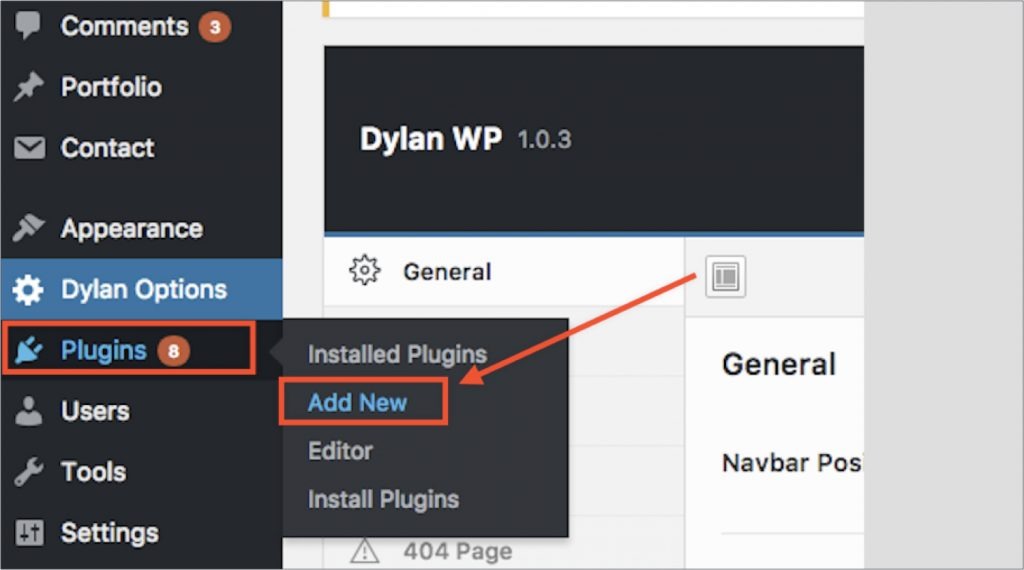 Type "insert headers and footers" into the search bar, find the Insert Headers and Footers plugin, and click the "Install Now" button.


Once the plugin is installed, click the "Activate" button.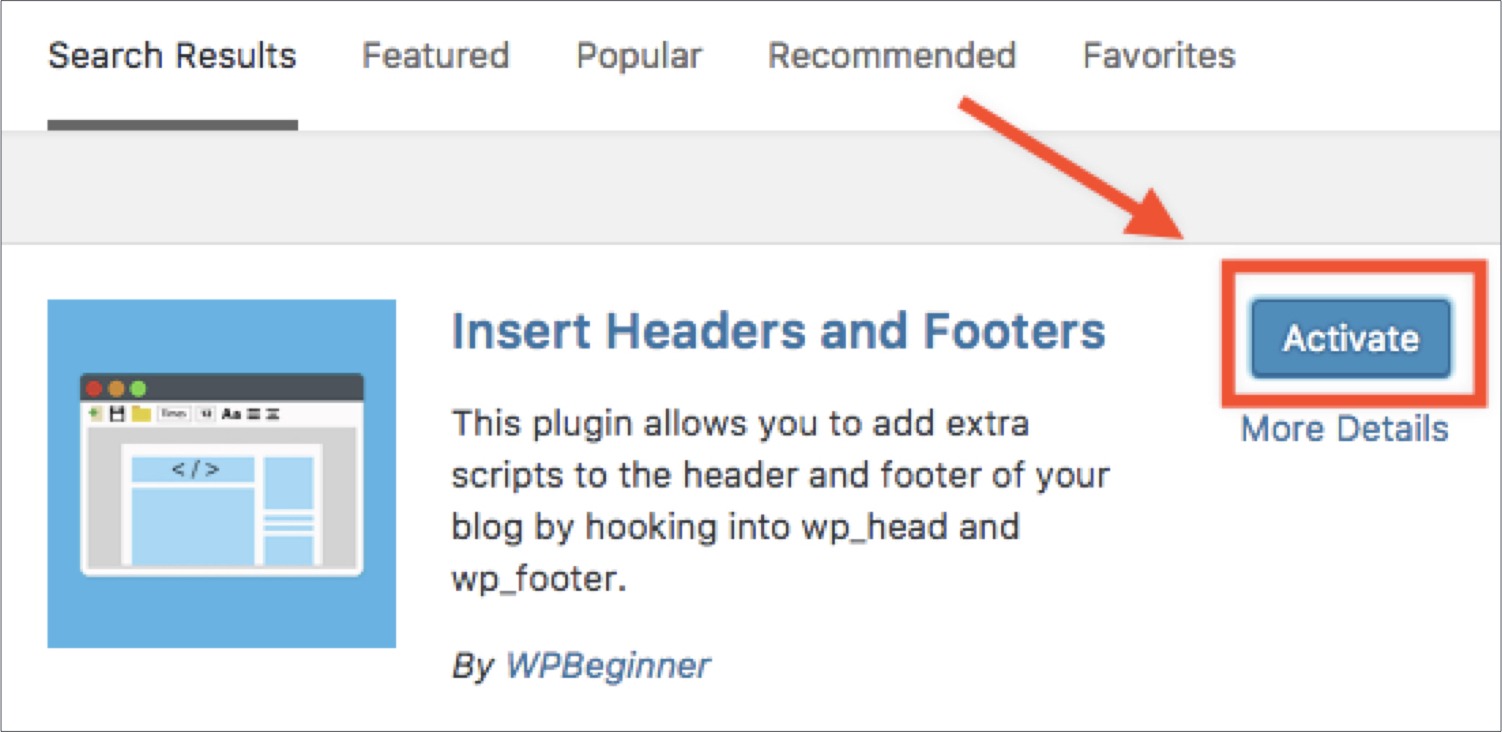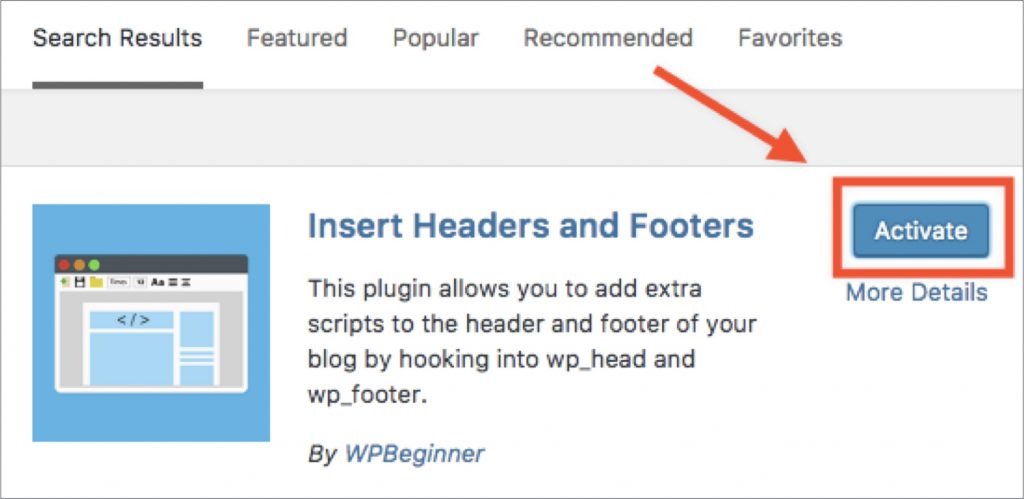 Navigate to the "Settings" menu and choose "Insert Headers and Footers".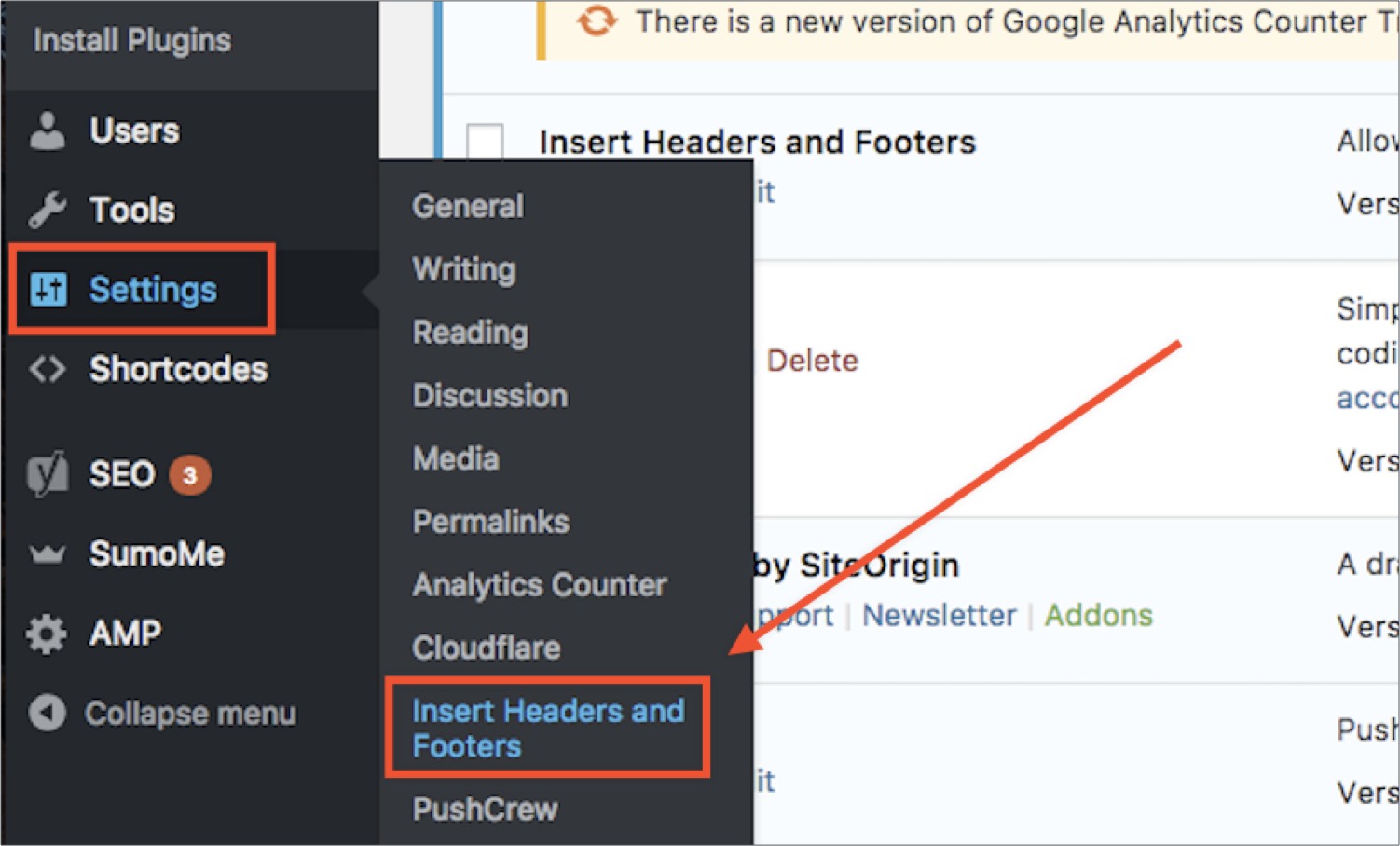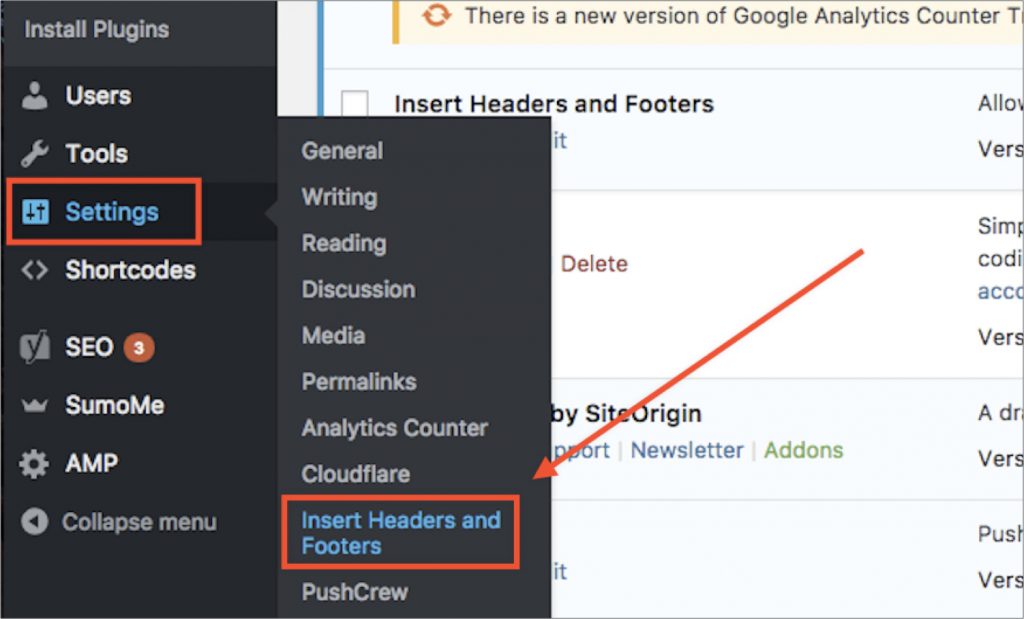 Paste your Evidence pixel in the "Scripts in Header" box, and click "Save".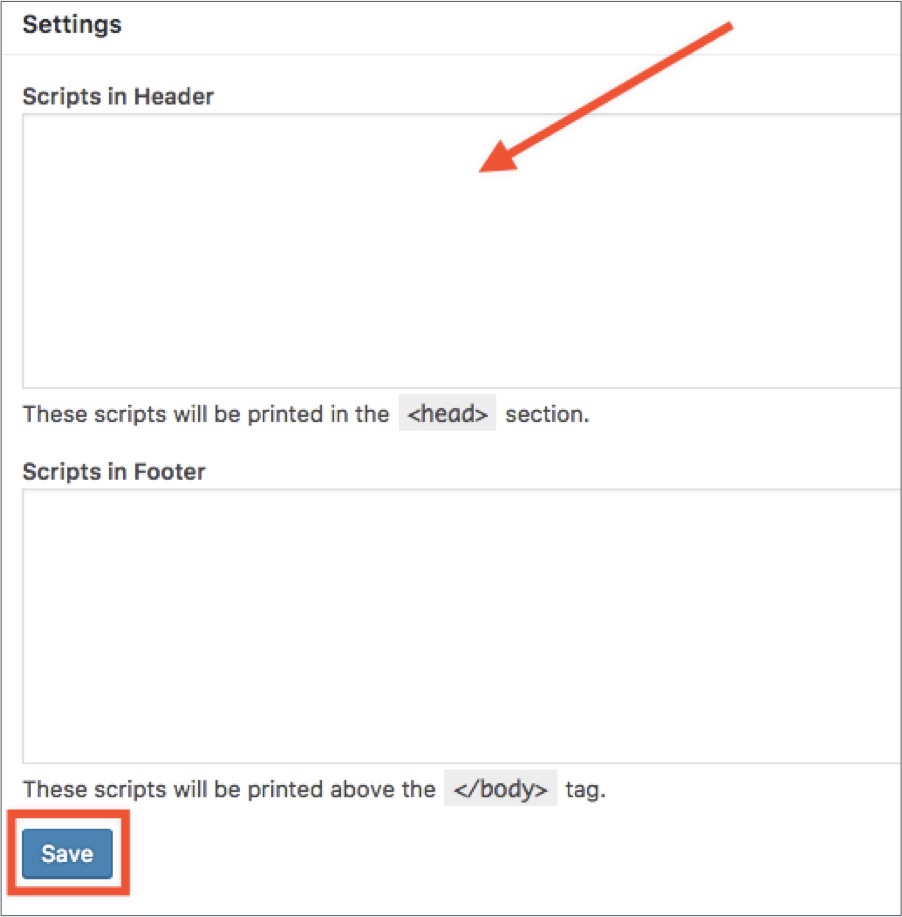 All done! Evidence notifications are now able to be displayed on your WordPress site.