Step 1: Create a Webhook URL
In order to integrate Zapier with Evidence, Zapier needs a "Webhook URL" to send the data to. Follow this article to learn how to create a webhook URL within Evidence to insert into Zapier.
Step 2: Connect to Zapier
Log into your Zapier account and create a new Zap or edit an existing Zap. Configure Step 1 for your Zap (this will usually be the App that you are wanting to send data to Evidence). Then for Step 2, search for "webhook" and select Webhooks by Zapier.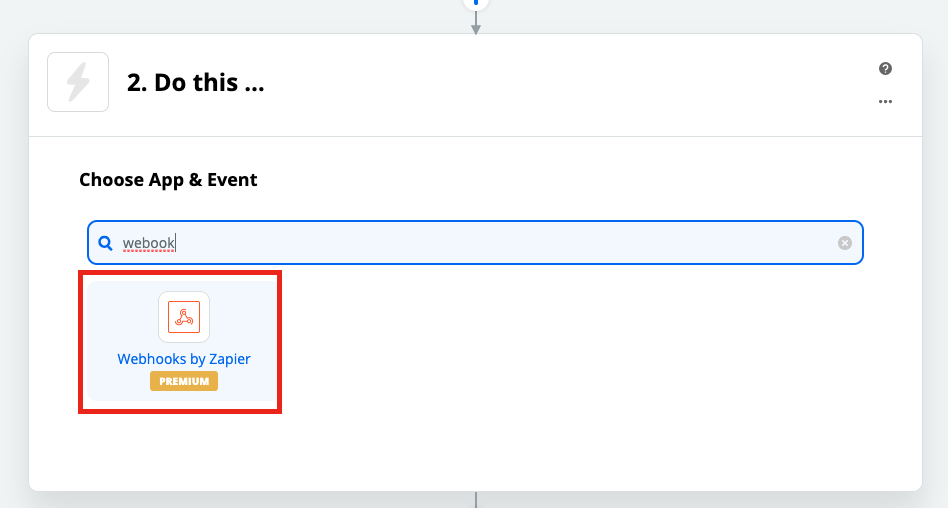 Select POST.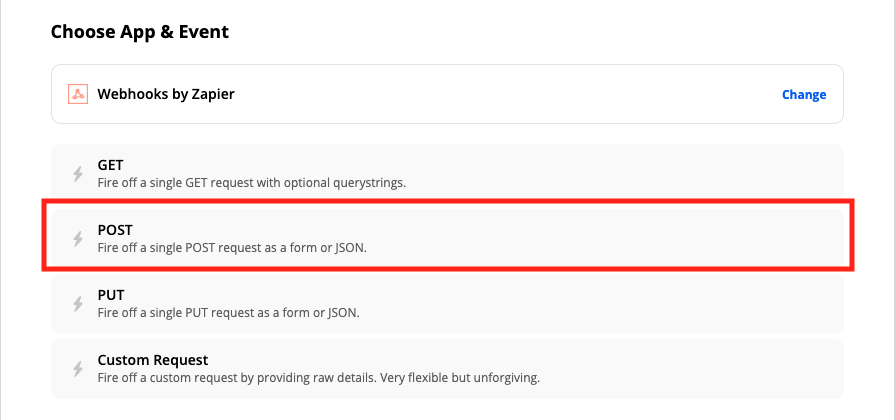 Click Continue.

Paste the Evidence webhook URL that you created in Step 1 above into the "URL" field.

Under the "Payload Type" section, select Json from the list.

Here you can configure the exact information that you would like Zapier to send to Evidence, or you can leave this section blank to send all of the information to Evidence.

Click Continue.

Click TEST & CONTINUE. This will send a webhook to Evidence. Continue setting up your Zap as normal.

Once you have sent the test notification to Evidence, click this link to learn what to do with the Zapier webhook that Evidence received.