Step 1: Create a Webhook
In order to integrate KingSumo with Evidence, KingSumo needs a "Webhook URL" to send the data to. Follow this article to learn how to create a webhook URL within Evidence to insert into KingSumo.
Step 2: Connect to KingSumo
Log into your KingSumo account and click Account.

Click Integrations.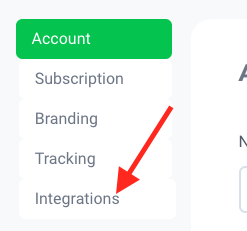 Pase the Evidence Webhook URL you created in Step 1 into the Zap URL box and click Update Integrations.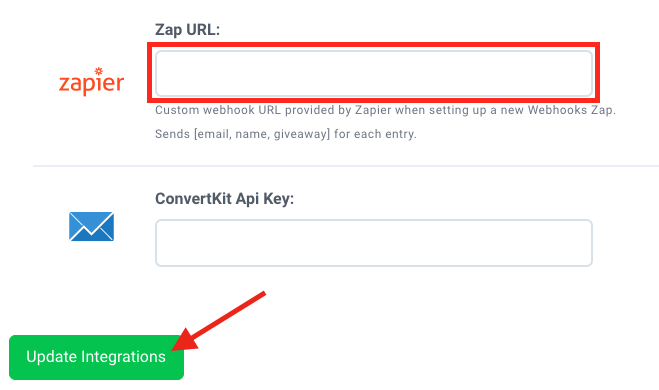 Now edit your existing giveaway and make sure that under the "4. Integrations" section, you have Zapier set to Enabled.

Click Save on your giveaway.

Now Evidence needs to receive a webhook from KingSumo, you can either wait for a submission on the giveaway, or go fill out the giveaway form yourself. Once that's been filled out, KingSumo will send Evidence a webhook.
Once Evidence has received the webhook, click this link to learn what to do with the KingSumo webhook that Evidence received.