Capturing Events from Zoom
Step 1: Create a Webhook
In order to integrate Zoom with Evidence, Zoom needs a "Webhook URL" to send the data to. Follow this article to learn how to create a webhook URL within Evidence to insert into Zoom.
Step 2: Connect to Zoom
In order for Zoom to send Evidence a webhook, you must first create a Zoom "Webhook Only" App. You can do this on this page:
https://marketplace.zoom.us/develop/create
Zoom Developer Priveleges are Required
On the Webhook Only module, click Create.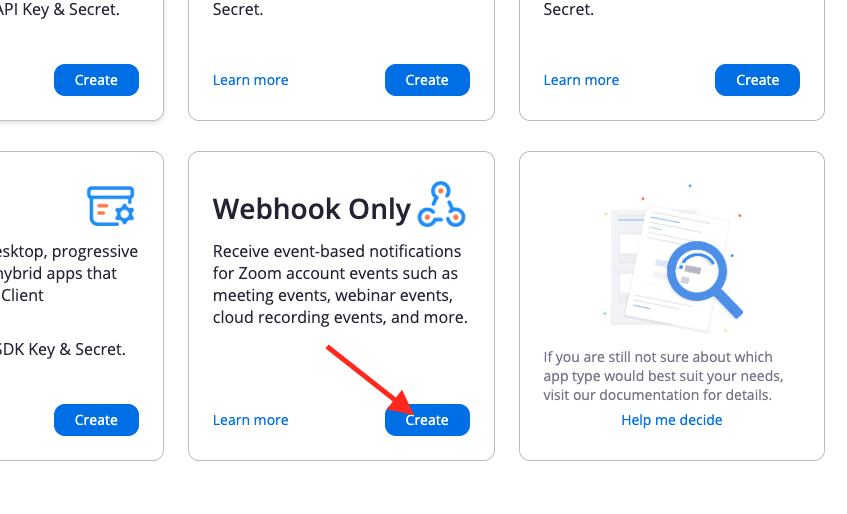 Name your app. (You can put Evidence here)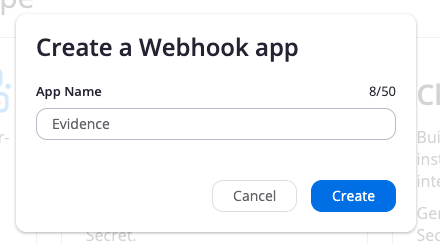 Enter the required information and click Continue.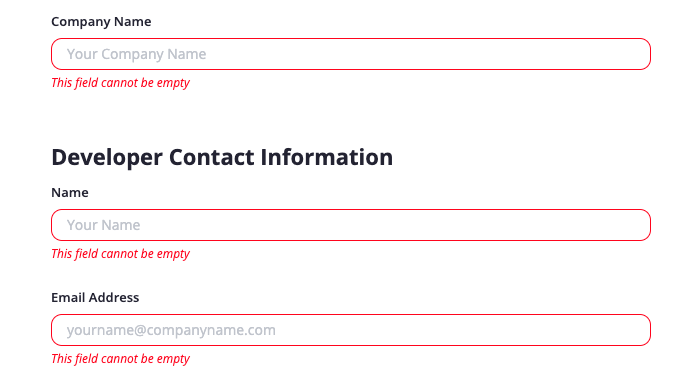 Toggle Event Subscriptions to on.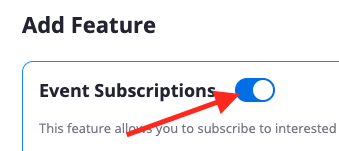 Click Add new event subscription.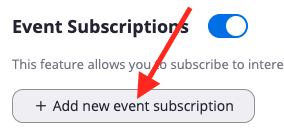 Name your subscription something relevant to the action you want to trigger the webhook.

Paste the Evidence Webhook URL you created in Step 1 into the endpoint URL box.

Click Add Events and select Meeting has been created. Click Done.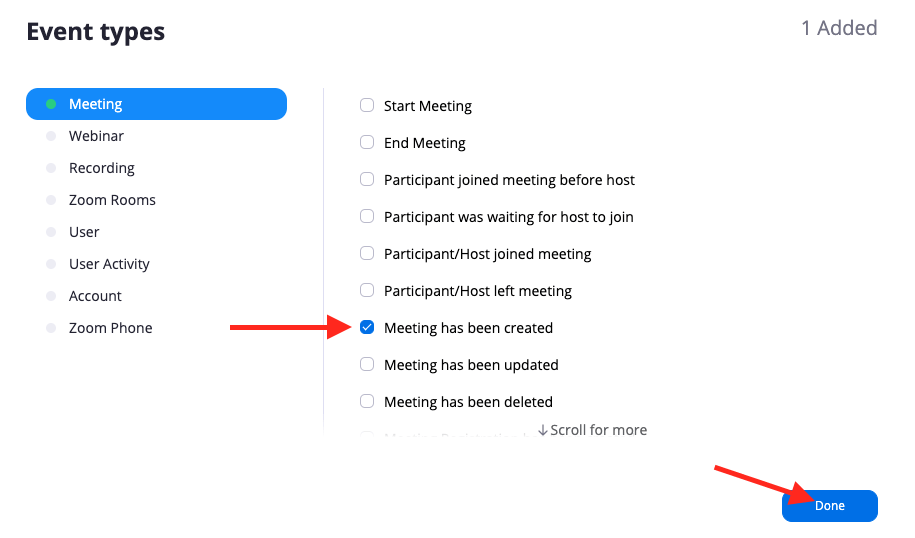 Click Save.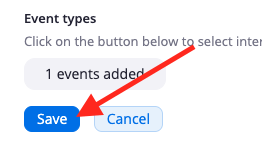 Click Continue.

Evidence is now waiting to receive a webhook. Once a meeting is created, Zoom will send a webhook.
Once Evidence has received a webhook, click this link to learn what to do with the Zoom webhook that Evidence received.
Since the information that Zoom sends is limited (they don't send participant details), it would be best to use a Streak Notification for these webhooks.